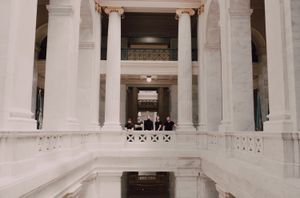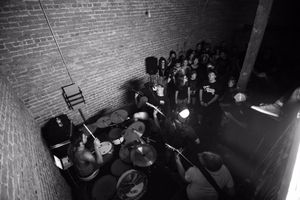 Bio
Formed in the latter months of 2015, founding members, drummer Dalton Kennerly, and guitarist Rob Mathews, began writing what would eventually become the Exist EP for the band and creating a solid foundation for their music. Soon after, both guitarist Jager Felice and original vocalist Jake Sanders were brought onto the project. Levels originated in Conway, Arkansas where Kennerly, Mathews, Felice, and Sanders were all attending college. With close proximity and ease of collaboration the band began to advance quickly towards its goals. By the end of the year they released their first song, titled 'Become,' followed quickly by the Exist EP in May of 2016. Levels' top priority was ensuring that they immersed themselves wholly into the music market to better share their music with a large audience. With this goal in mind the band went on their first national tour through the western United States in June of 2016; just over six months from their founding. Lacking a bassist, Felice reached out to a fellow friend, Jacob Hubbard, who he had known from other music projects and invited him along. Hubbard was an instant match and was welcomed into the Levels family as a full-time member during the tour.
Following their first tour, Levels put out their next single 'Slip' at the end of the year. In January of 2017, Levels went on their second national tour. Shortly after the single release Levels was approached by Famined Records and put out their first full length album. The track titled 'Mind,' featuring Myke Terry of Volumes, heavily gained traction to put Levels on the forefront of Spotify's "Got Djent?" playlist as well as several other Spotify and Apple Music playlists.
The band went on their third national tour across the southern and eastern states in 2018. In 2019, Levels went on their fourth tour across the Midwest with Dallas based band, Be//gotten, followed by their fifth US tour in March with VRSTY and Glass Hands. Over the last four and a half years Levels has performed at So What?! Festival in Dallas, Get Busy Living Festival in Los Angeles, and has shared various stages with some of their own personal favorite acts such as Beartooth, Attila, The Devil Wears Prada, Escape the Fate, Erra, Kublai Khan, Sworn In, '68, Traitors, Oceano, and Dokken.
Levels then released two singles; 'Fade' and 'Encapsulate.' Both of these songs were produced by industry heavyweight Jeff Dunne whose mixing credits include bands such as Chelsea Grin, Veil of Maya, After the Burial, and Wage War.
In 2020, vocalist Jake Sanders departed the band on friendly terms to pursue other interests. Following this departure, the band had anticipated their first international tour in the spring of 2020, however this tour had to be put on hold due to the Covid-19 pandemic. The band then utilized this time trying out new vocalists. Kolby Carignan of South Carolina was selected for the position and debuted in the group's single, 'Chauvinist' as a vocalist and co-writer.
Following the successful release of Chauvinist, the guys went straight back to the drawing board firing on all cylinders to construct a new single "EON" in August of 2021. Again, another successful attempt to broaden their fan base and continue pursue writing as a unit.
In December 2021, the band hit the road for their first post pandemic tour across the Southeast. Performing at venues such as Come and Take it Live in Austin, Texas and the 40 Watt Club in Athens, Georgia. These shows allowed the band to further develop their sound and dynamic with new vocalist Kolby Carignan. Upon returning from tour, the band would begin preparation for their upcoming releases with new producer Jonathan Dolese (KonKrete Studios).
Levels traveled to Nashville in early 2022 to begin writing and recording their next EP at KonKrete Studios. There was an immediate chemistry between the band and Jonathan which led to the group redefining the sound of Levels. The band released a single titled "Sisu" on August 22nd, 2022  followed later in the year by the release of  the single  "Opium of Man" on December 2nd, 2022.
The band is returning to Nashville at the end of 2022 and early 2023 to finish an EP that will challenge listeners' expectations for the genre.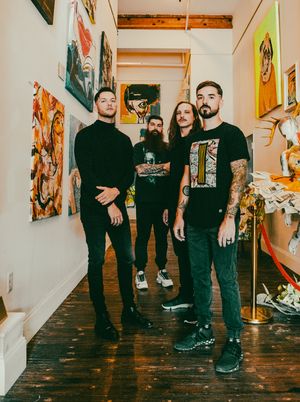 New section